This week's
Feature on Author
is on
Kathy Stewart
and her latest release,
Mark of the Leopard.
Kathy Stewart on the web:
I was born in South Africa and my huband and I now live on the Gold Coast, Australia. I feel very lucky to have lived in two such beautiful countries and still retain a strong connection to my former homeland with its magnificent landscapes, fascinating wildlife and diverse cultures.
What inspired you to be a writer?
I've always been passionate about writing and wrote my first novel at the age of eight. Since then I've gone on to write many novels and short stories, as well as articles for blogs and magazines. I find my inspiration from almost any source and love coming up with scenarios for fresh tales.
How did you choose your genre?
A school teacher inspired me with a love of history so once I started writing in earnest it was a natural progression for me to write a historical novel. I love the research and discovering more about a world that's foreign to me. I also love contemporary stories, though, so won't confine myself to historical fiction.
What made you tell this story and why did you write this book?
Inspiration for Mark of the Leopard came from two sources. The first was a true story told to me one night at a barbecue and the second came from a short story topic posted by a member of one of the writing groups I belong to. Somehow the two ideas immediately merged in my mind into what became Mark of the Leopard. I was inspired by the leopard, that enigmatic, magnificent and endangered wild cat, and the mental image I had of a slave girl and slave men, and what it would be like to be powerless and forced to do another's bidding. The story grabbed me so much that I felt I just had to write it and as it progressed it took on a life of its own. I was lucky enough to find an old book which gave a first-hand account of what it was like to be shipwrecked and abandoned on Madagascar in the 1700s, so I could make the story really authentic. I also did a lot of research into what life was like in the Dutch colony at the Cape of Good Hope at the time. It was a time of great cruelty with fierce punishments being meted out with seemingly casual abandon. Out of the darkness of the times, I've woven a tale of romance, mystery and betrayal, and I hope people will find it enjoyable.
How did you come up with the title?
Mark of the Leopard actually began life as The Cat and Madagascar, a topic posted by one of the members of a writing group I belong to. However, as the story developed, I realized that I needed a new title. As the book features a leopard and the symbol of a leopard is integral to the story, it was a natural progression to go from 'cat' to 'leopard' and from 'symbol' to 'mark'. That's how the original title morphed to become Mark of the Leopard.
What is your favourite scene?
The opening scene where poor Sabrina is forced to make a terrible almost impossible decision.
Tell us a little about your book?
The novel is set in the early 1700s, a time when the slave trade was rampant and many people were taken from their homelands against their will to work on farms and plantations in far-off countries. It's against this background that Sabrina Barrington is forced to make a decision no parent should have to. Heartbroken and bereft, she and her remaining family are shipwrecked off the
Cape of Good Hope and presumed drowned. Fourteen years later, her brother, Lucien Castle, is told that a young man claiming to be Sabrina's son has been seen on the island of Madagascar. If the story is true, it's imperative to find the youngster and return him to England, otherwise his hated grandfather, Robert Barrington, will usurp his rightful inheritance. Lucien embarks on a voyage to find his nephew, and in the course of his journey faces danger at every turn. He is also hiding a tragic secret, and Marikye, the woman he finds he is falling in love with, has a dark past of her own. The questions arise: will Lucien find his nephew, and will he and Marikye be able to overcome the hurdles of their past to find love again?

Enter this win signed copies!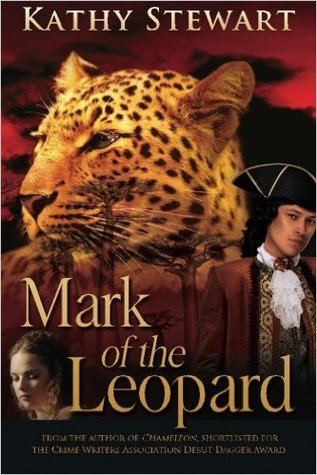 Enter Giveaway